My name is Kurt Ebert, and I want to welcome you to the Acupuncture4TheMind web site. This site is different from any other web site you have visited on the internet. True, it looks pretty much like other web sites, it has words and pictures and information. But it is different.  It is different because it uses tools you have never encountered before, tools that can change your life
There are millions of self-help health web sites on the internet; they all show you ways of helping yourself. They all tell you what you need to change. They all give you methods of achieving change.
The problem is, few follow the advice. It is too hard, it takes too long. Few really change. The habits and the automatic processes of the Mind are too much to overcome. The good advice we have been given is lost.
What makes Attractor Field Therapy so revolutionary is that it does not tell you "how to do it", it actually helps you do it. Embedded in the narrated programs are tones that, with the help of your loudspeakers, actually change the energy of the Mind, freeing you from the emotional upset covered by the narration. You listen and change. Not a bad deal!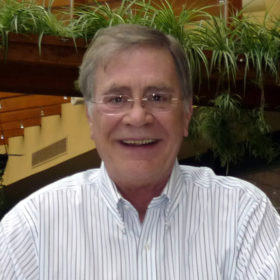 Dr. R. Kurt Ebert
Founder
Dr R. Kurt Ebert is a licensed Clinical and Neuropsychologist. He maintains a private practice in Bala Cynwyd, PA., USA, where he sees individual clients and conducts telephone consultations. Dr Ebert may be contacted by telephone at 610-664-8053.
Dr Ebert is the creator of both the Acupuncture4TheMind system and the Attractor Field Techniques (AFT). AFT is a system using sound technology and meridian stimulation to promote the healing of hundreds of physical disorders. He holds AFT training classes in the United State, Canada and Central Europe.
Check out my other site The Tree Of Life for more treatments.
Dr. Ebert was formerly Director of Clinical Neuropsychological Services, Department of Neurology, Temple University Hospital; Director of Research, Division of Family Study, Department of Psychiatry, University of Pennsylvania; and, Associate Clinical Professor of Psychology in Psychiatry and Associate Clinical Professor of Psychology in Neurology, Thomas Jefferson Medical School.