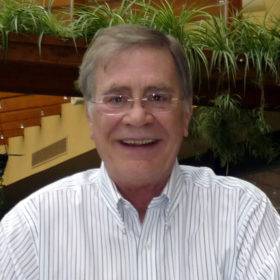 Dr. R. Kurt Ebert
Psychologist and Neuropsychologist, AFT Creator
Dr. R. Kurt Ebert is a licensed Clinical and Neuropsychologist. Dr. Ebert maintains a private practice in Bala Cynwyd, PA., USA, where he sees individual clients and conducts telephone consultations. Dr. Ebert may be contacted by telephone at 610-664-8053.
Dr. Ebert is the creator of both Attractor Field Therapy and Attractor Field Techniques. The latter is a system using sound technology and meridian stimulation to promote the healing of hundreds of physical disorders. 
Visit our sister site The Tree Of Life for energetic treatments of physical ailments..
Dr. Ebert was formerly Director of Clinical Neuropsychological Services, Department of Neurology, Temple University Hospital; Director of Research, Division of Family Study, Department of Psychiatry, University of Pennsylvania; and, Associate Clinical Professor of Psychology in Psychiatry and Associate Clinical Professor of Psychology in Neurology, Thomas Jefferson Medical School.